St. Christopher's School in Richmond, VA needed an overhaul of their biannual magazine.  We swooped in with a modern update to the overall format and design of the magazine, creating a new brand that emphasized clean, clear layouts with plenty of white space that puts the focus of the magazine on the school and its students.
We continue to design the biannual magazine.
Categories
Printed Stuff
Brand Identity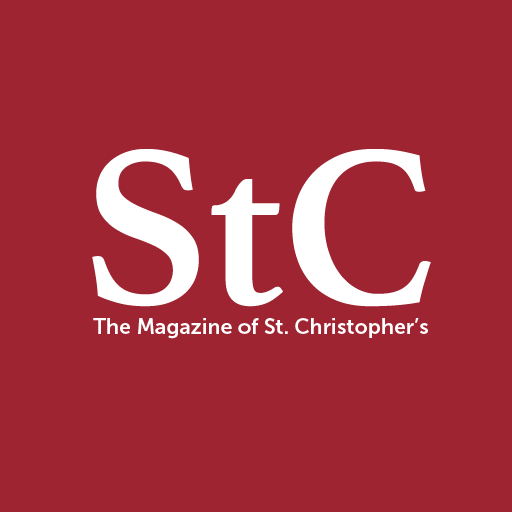 The Creative Process
Before we came on the scene, the St. Christopher's magazine was more like a coffee table than a magazine.  It was over-sized, super-glossy, used clunky typography and was so densly packed with content it was difficult to read.
The first thing we did was listen to the marketing and development staff talk about what they needed and wanted from the magazine. Then we pulled off all of the slick bells and whistles and essentialized the style of the magazine to serve the needs of the school. 
Sometimes less is better
StC asks a lot of this 70-100 page semiannual publication. It needs showcase and promote every aspect of the StC community without feeling like an ad or a fundraising ask. It also has to appeal to current students and families, alums and potential families – that is an audience than spans from age 5 to 95.
We started the process with a drive towards the essentials.  Anything that didn't add to the core mission of the magazine was stripped away.  We designed a new name and masthead for the magazine and then we worked through the magazine to create a clean look to every page. 
Continued Work
We approach every new client with the hope that they'll stick around for a while.  We have been designing the St. Christopher's magazine since our original rebrand of the magazine and have forged a collaborative relationship that has pushed the magazine to higher standards with each new edition.
When you partner with Merry Alderman Design, its rarely for a single project.  75% of our clients return to us over and over with new projects.  
Here are some recent features from the magazine.