DC WISE (Women In Solidarity for Empowerment) is a non-profit committed to investing in, and enhancing organizations that positively impact the lives of women and children in the District of Columbia. They came to us with a out-of-date logo and website, we brought them up to date in time to launch their site for their annual gala.  
Categories
Logo Design
Website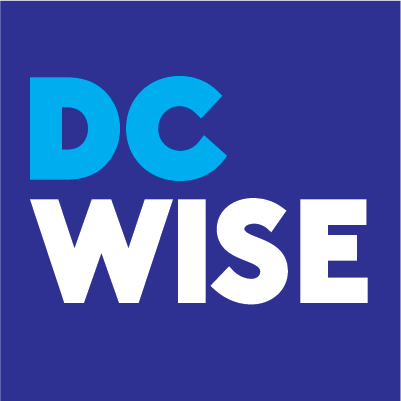 The Creative Process
The women of DC Wise were raising thousands of dollars for organizations to support women and children each year, but their website wasn't conveying a coherent message or instilling cofidence in their donors.  
We worked to craft a new logo, website and overall story for DC Wise that showed their level of professionalism and expertise.  Their 2019 fundraising campaign increased from the previous year by $30,000.  
It is the faces of the women impacted by DC Wise that tell the best story, and we put those front and center on the new website.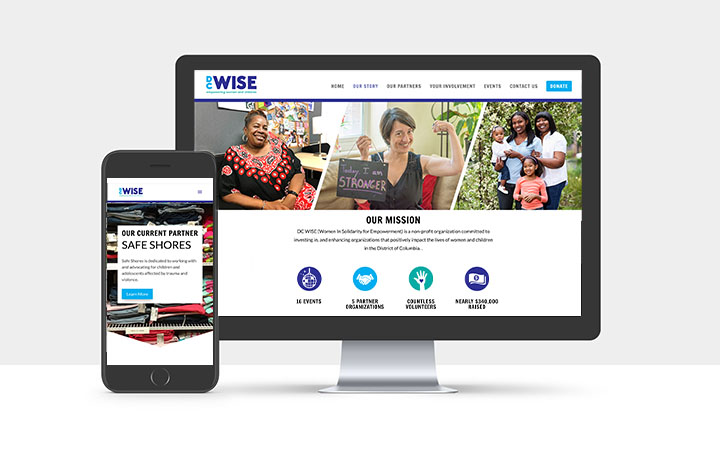 "We came to Merry Alderman Design with an out-of-date website and logo. Merry listened to our story, synthesized all of our thinking and created a superb website and logo for us. We couldn't be happier. "
– Board of Directors, DCWise