Logo Design | Brand Identity | Website | Print
EPIC

|

Michigan State University
EPIC is a research center based out of the College of Education at Michigan State University. They were doing great research that was going unnoticed without a brand, logo or website. 
We built a brand identity, a new logo, website and a suite of printed materials to change all that.  
Categories
Logo Design
Brand Identity
Website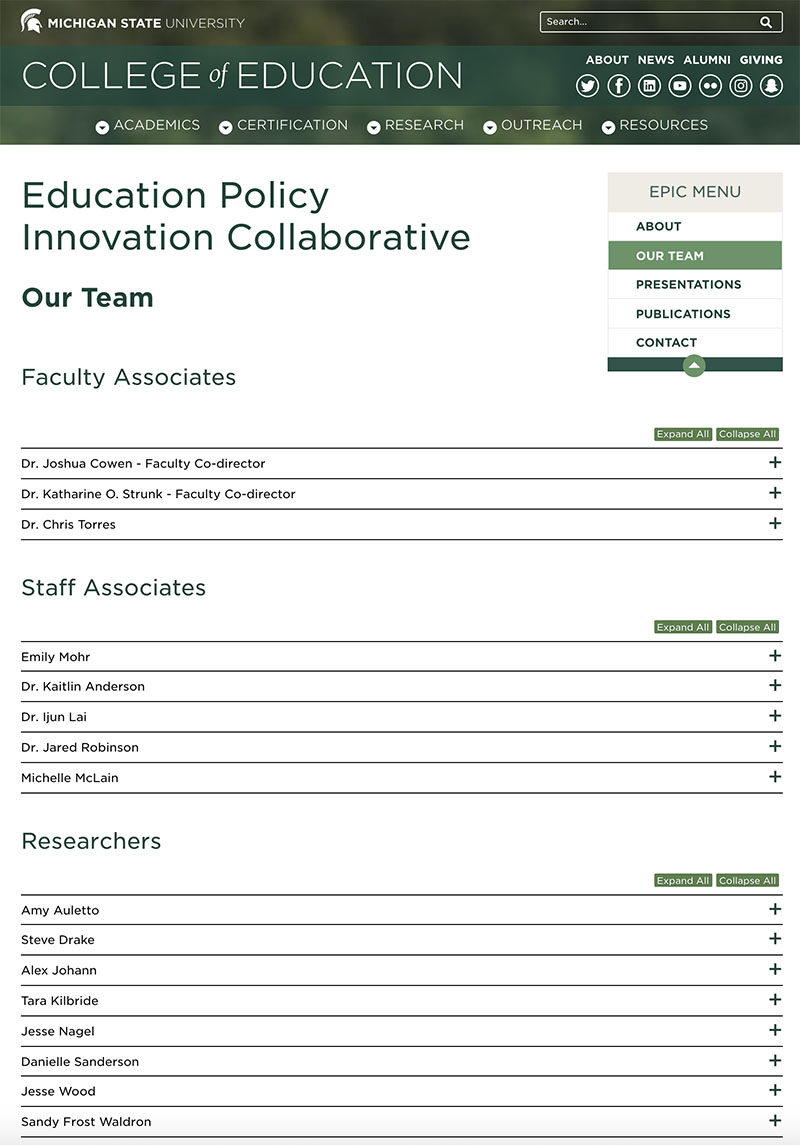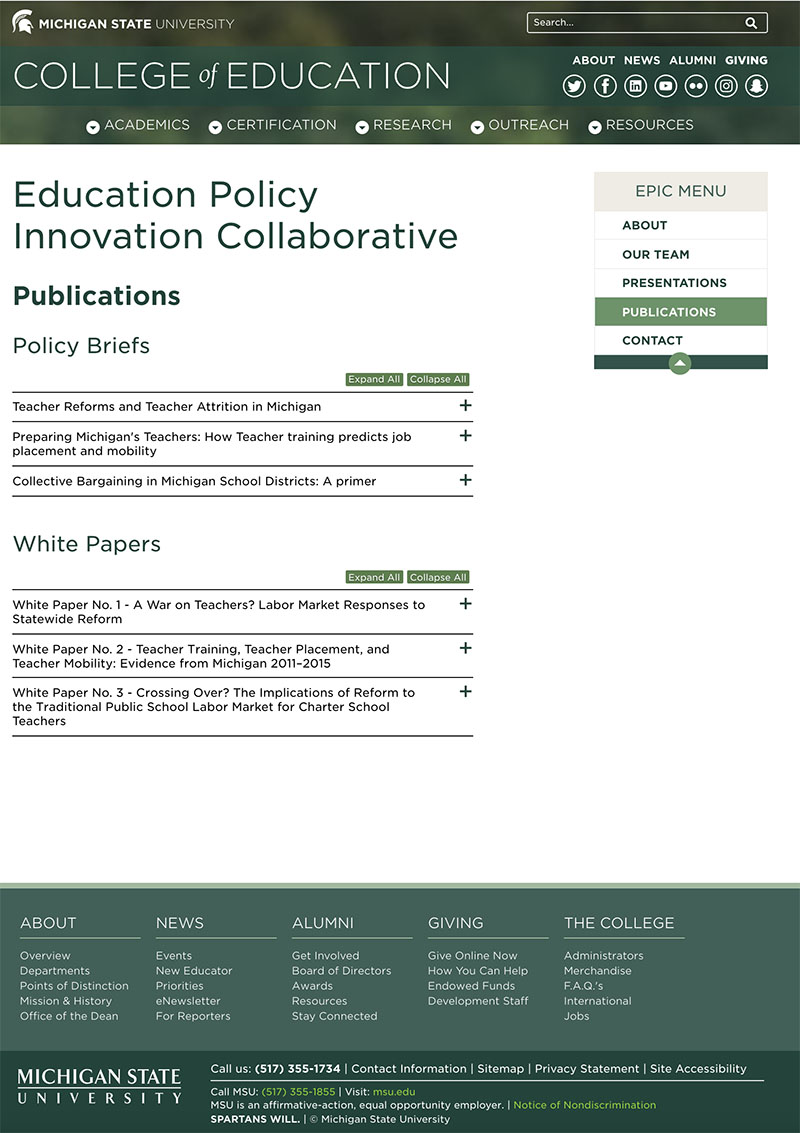 The Challenge
EPIC is a research center devoted to the idea that rigorous evidence can improve education policy and, ultimately, students' lives. Using cutting-edge methods, they create actionable research to create and implement new policy.
None of that was making an impact with an out-of-date logo and a lackluster web presence (seen here).
The Solution
Working with our partners at 5e Strategic Storytelling, we developed a clean, clear and engaging brand identity, logo and website.
A new logo conveyed solid but out-of-the-box, actionable research
Social media strategy that highlighted impact and encouraged engagement
A fully responsive website with easy-to-use and maintain content management system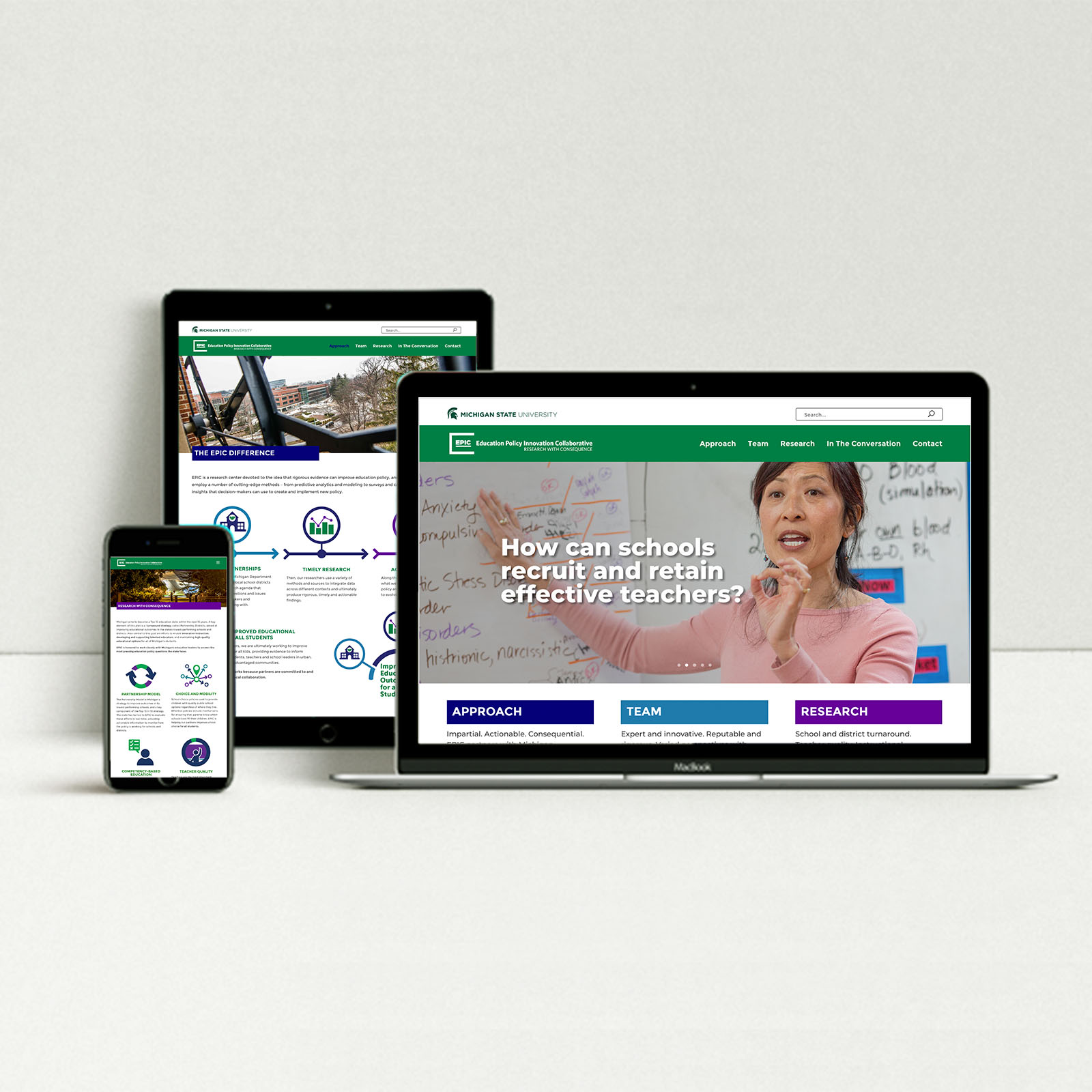 STEP ONE | Logo DesiGN
Building a brand from scratch requires research, patience and well-designed building blocks. The first building block is the logo. We designed a number of logo concepts (seen below). Each one would have taken us in a different direction for the build-out of the brand.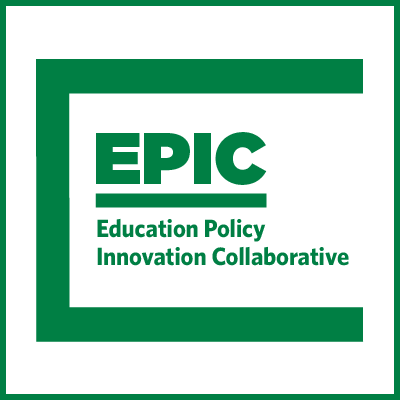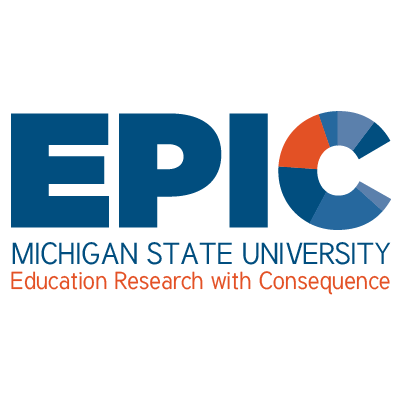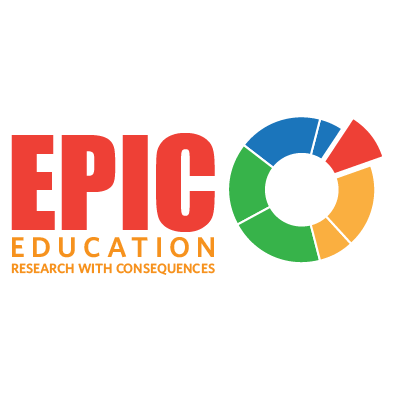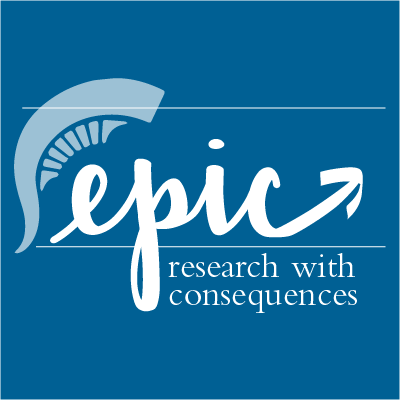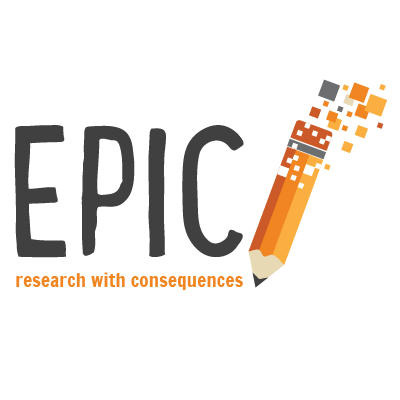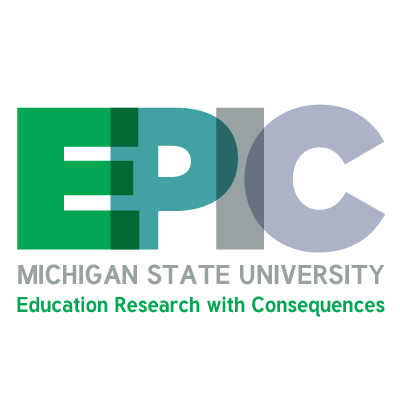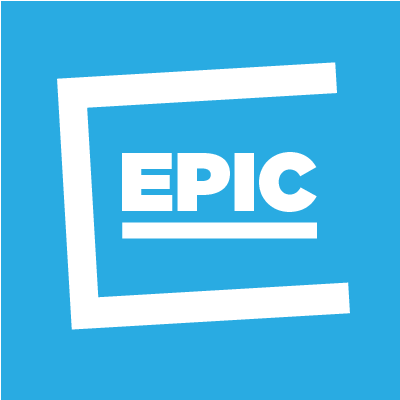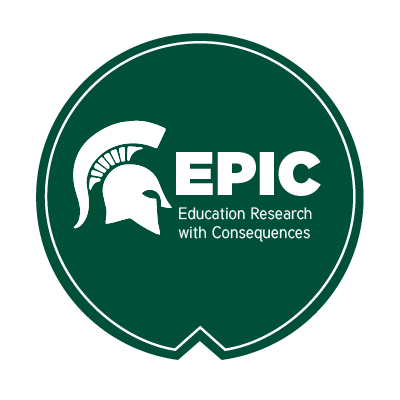 STEP TWO | Website design
With the design of the new logo in place, we built a visual identity around the logo that created the framework for the colors, typography and overall design of the new website.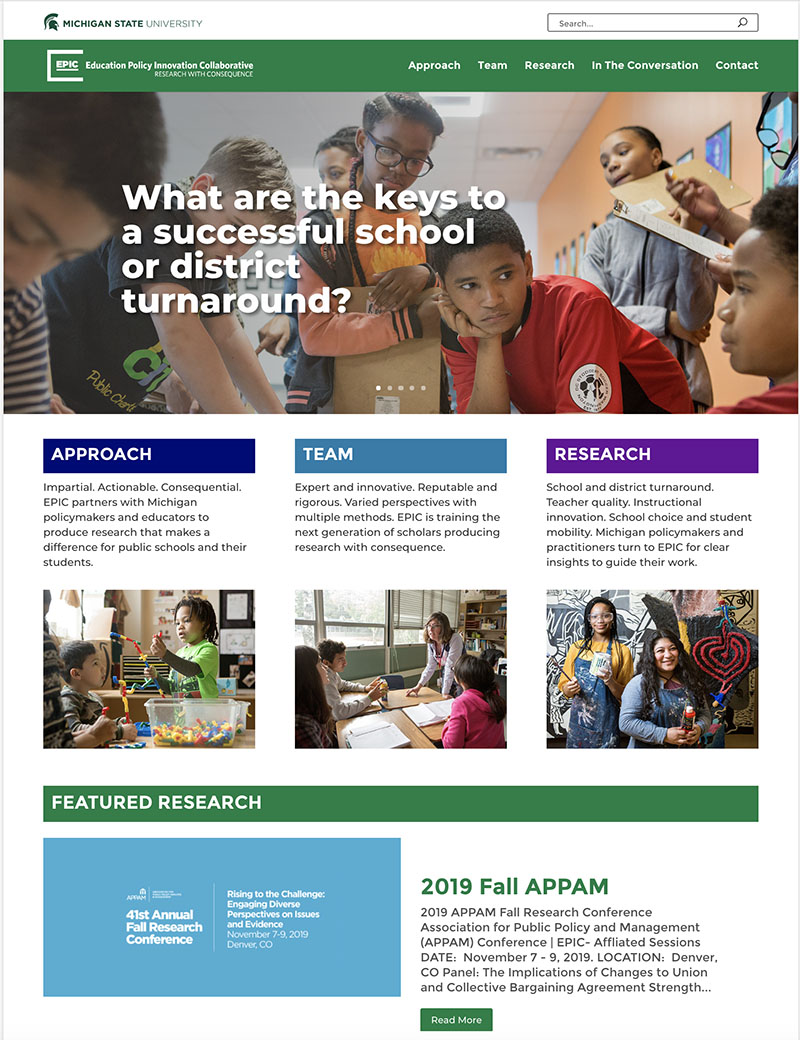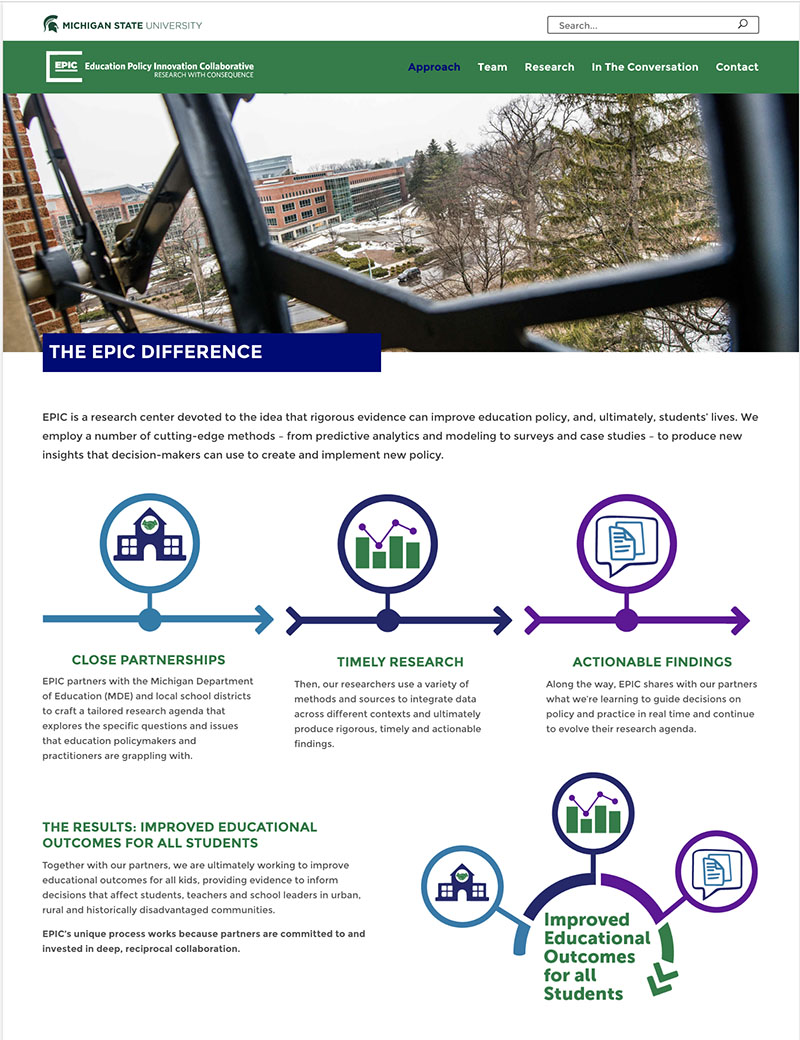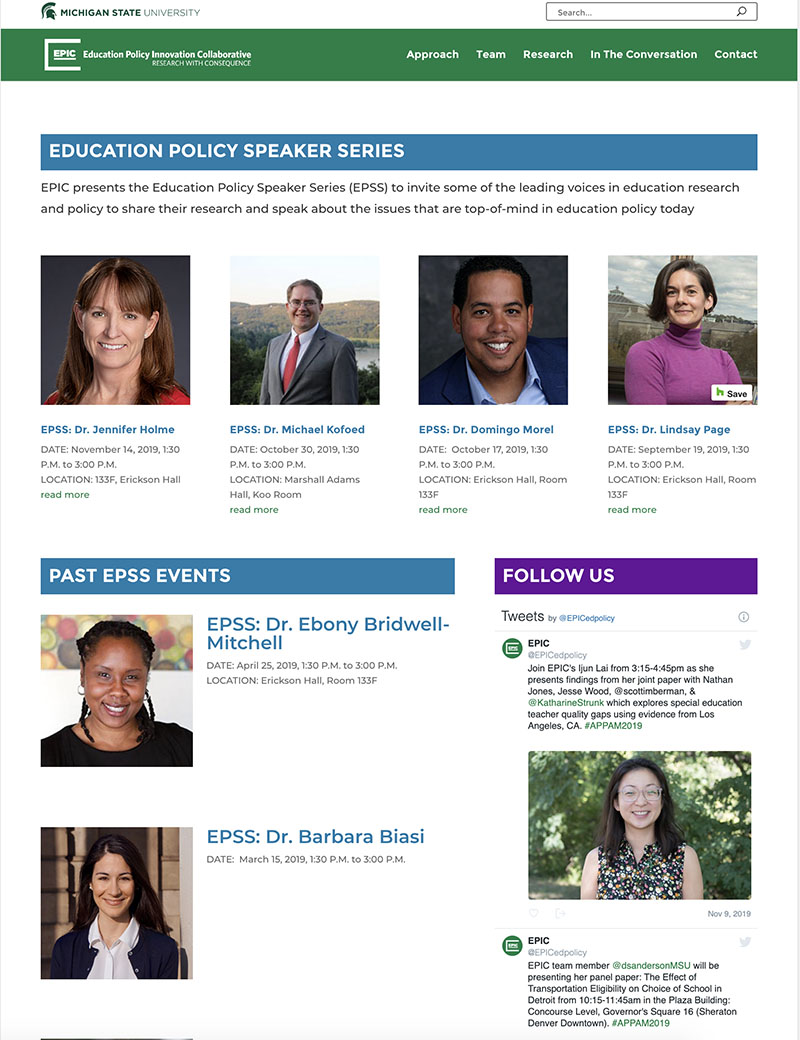 STEP THREE | collateral materials
The website needed to be a place where EPIC could push its research research out into the world, but they also needed hard copies. We developed templates for white papers, PowerPoint presentations, research briefs and other long-form research, which could easily be printed or pushed out through the website. We also developed a social media strategy and created digital assets and templates for EPIC's channels.